Instant Noodles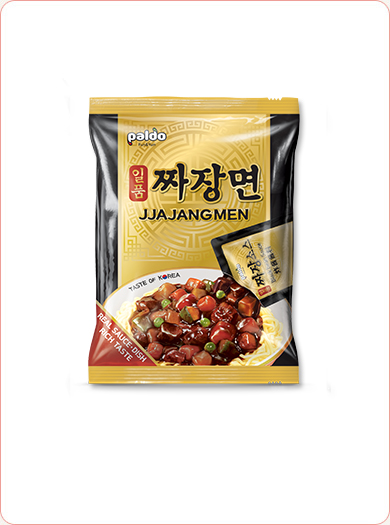 SPECIFICATION

(200g×4)×4

BOX DIMENSION

390×310×140

CBM

0.0169
LOADABLE QUANTITY
(C/T)
20'
1,600
40'
3,380

SHELF LIFE

12 MONTHS
Ilpoom Jjajang men has traditional black bean sauce cooked in open fire mixed with vegetables. Fresh ingredients provide a rich flavor.
Ilpoom premium quality instant noodles soup series
This product contains premium sauce in the retort pouch which makes it easy to cook and eat.
Add the noodles into 600ml of boiling water.
Boil the nooles for 5 minutes.
Add seasoning sauce on the noodles.
Mix well and serve.