Instant Noodles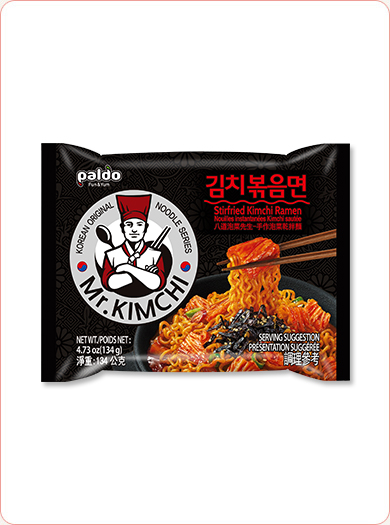 SPECIFICATION

(134g×4)×4

BOX DIMENSION

370×310×135

CBM

0.01548
LOADABLE QUANTITY
(C/T)
20'
1,750
40'
4,100

SHELF LIFE

12 MONTHS
Representative Traditional Korean Cuisine Kimchi.
Paldo Mr. Kimchi is perfectly suitable for the one who want to try Korean Food.
Put noodles into 600ml of boiling water for 3 mins and 30 secs.
Pour most of the water out with approximately 7 tablespoons of water remaining in the pot, put in the liquid sauce and mix for 30 seconds on low heat.
Turn off heat, put in flakes and mix well.
Adding onions, shallots, garlic, hot pepper powder will make it taste.